Skilled Holistic Health Practitioners
Enriching Your Well-Being
Ken Orr
Holistic Practitioner, Reflexologist & LMT Orr Holistic Healing
Ken has been involved in the natural healing arts and exploring his intuitive nature for decades. As a holistic practitioner, reflexologist, and massage therapist, he has shared his shamanic, therapeutic, and intuitive abilities with thousands of people. His sessions include extensive intuitive readings and guidance concerning wellness, health, and life strategies.
At the core of the healing work is his highly intuitive ability to "read" people as multidimensional human and spiritual beings. The scope of his sessions ranges from body, chi energy, and intuitive readings and shamanic and sound healing to identifying and addressing specific issues relating to imbalances and disharmony. Ken works closely with clients to develop and expand their awareness, strategies, and commitment to well-being and wholeness.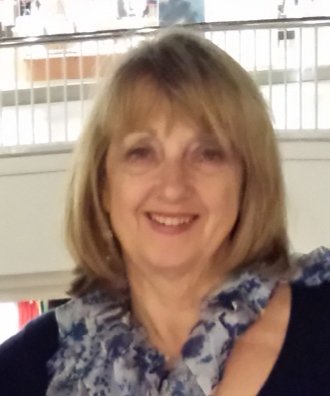 Diane Orr
LMT & Holistic Practitioner
Diane is a gifted natural healer with a gentle, caring, and quiet intuitive nature. She combines over 20 years of experience in massage and healing arts with her soft healing energies and quiet intuitive nature. She specializes in treating children and adults with special needs and disabilities.
Using a combination of massage, reiki, and energy work, she also helps alleviate acute and chronic pain, speed up surgery, illness, and injury recovery and comfort, pregnancy and menstrual issues, stress relief, reduced anxiety, and deep relaxation. Diane has provided a large variety of massage, reflexology, and related services to hundreds of companies, special events, and holistic and health fairs. Her keen ability to tune in to clients creates a profound comfort zone for them.
Where to Find Us at
These Public Events in 2021
Gypsy Soul Holistic Fair
3/14-3/15 10am-5pm
2000 Civic Center Lane, Waxahachie Convention Center (TX)
Wellness Expo
5/1-5/2 11am-6pm
12095 Main Street, Grapevine Convention Center (TX)
Gypsy Soul Holistic Fair
6/5-6/6 10am-5pm
134 Convention Blvd., Hot Springs Convention Center (AR)
Gypsy Soul Holistic Fair
7/24-7/25 10am-5pm
7600 John Q. Hammonds, Frisco Convention Center (TX)
Wellness Expo
10/9-10/10 11am-6pm
2000 Civic Center Lane, Waxahachie Convention Center (TX)